EPIC Life | Christmas Lights
It's the most magical time of the year...
...and you're likely tired of feeling trapped by the holiday craze and wintery weather. Get out and enjoy the holiday experience of local lighting displays! Here's our list of epic nearby lights and sights to make your countdown to New Years merry and bright!
McAdenville aka Christmas Town | Exit 22 off I-85 North, Turn Right
Nearly all the community homes and 375 trees are a lit in spectacular fashion with red, white and green lights! It is a sight to behold for the 600,000 annual visitors, both old and young at heart that walk or drive along the wreath-lined route through the center of town. Join a unique Christmas tradition that has spanned more six decades! For more info: Click here.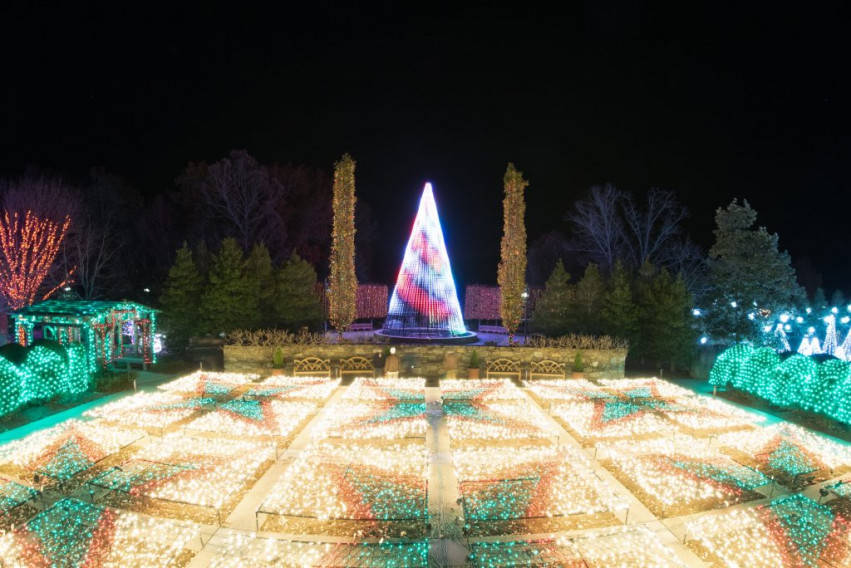 Downtown Forest City | 110 East Main St, Forest City, NC 28043
Hop on a Friday night hayride with a pair of magical eyeglasses or a Saturday night stroll in horse and carriage for an up close and personal tour of the Town! Also visit Santa at the Santa House or show off your skill on the ice skating rink while meandering down Main Street. More Info: Click here.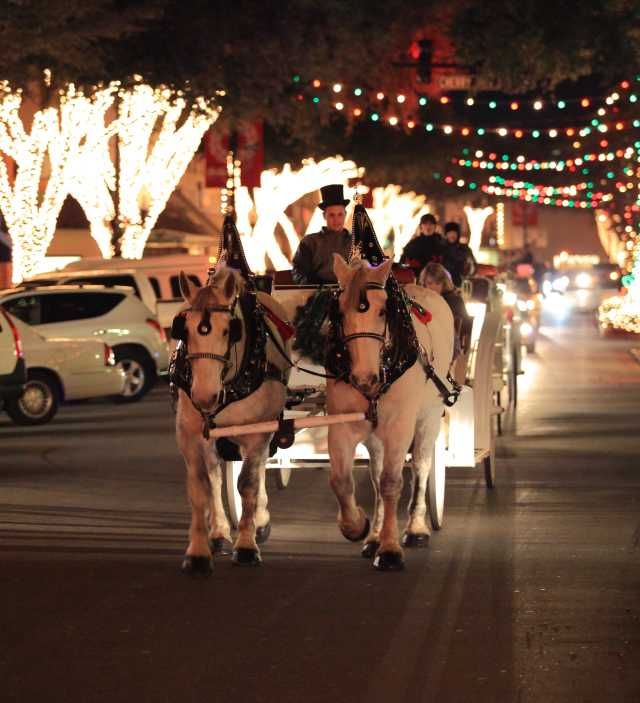 Charlotte Motor Speedway | 5555 Concord Pkwy S, Concord, NC 28027
Drive through the infield and see 800 displays made up of more than 3 million holiday lights. The Christmas Village will be open Thursday through Sunday each week, plus all Christmas week, with the exception of Christmas Day. The hours are 6 p.m. to 10 p.m. More Info: Click here.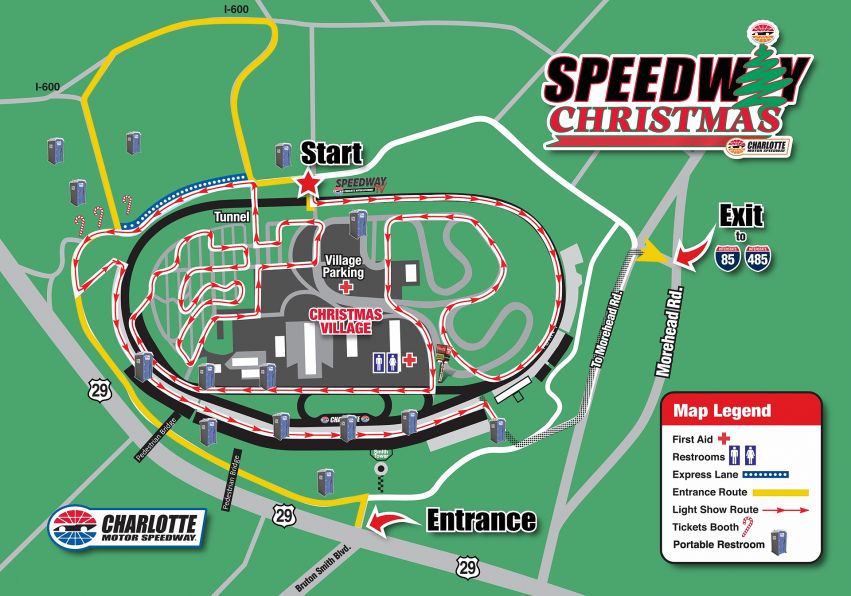 Lake Lure Flowering Bridge | Town Center Walkway, Lake Lure, NC 28746
Immerse yourself in the night-time charms of the Lake Lure Flowering Bridge all lit up for the holidays. It's free, open to the public, and the perfect holiday activity either before or after dinner in the Gorge! https://www.facebook.com/events/1886812734771313/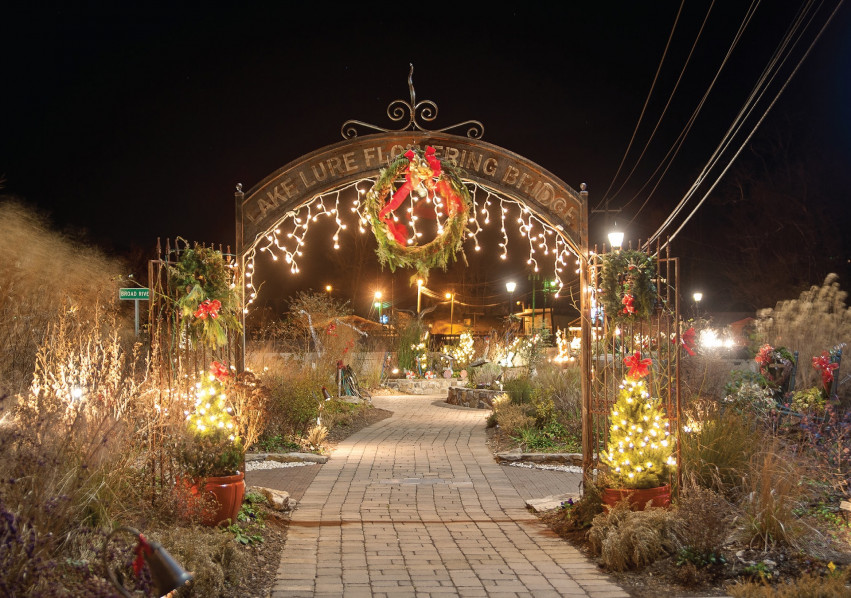 NC Arboretum | 100 Frederick Law Olmsted Way Asheville, NC 28806
Walk through an outdoor winter wonderland and enjoy unique displays and landscapes composed of more than half-a-million holiday lights. Listen to the sounds of your favorite holiday tunes or enjoy a cup of holiday-inspired cocoa, cider or beer. https://www.ncarboretum.org/exhibits-events/winter-lights/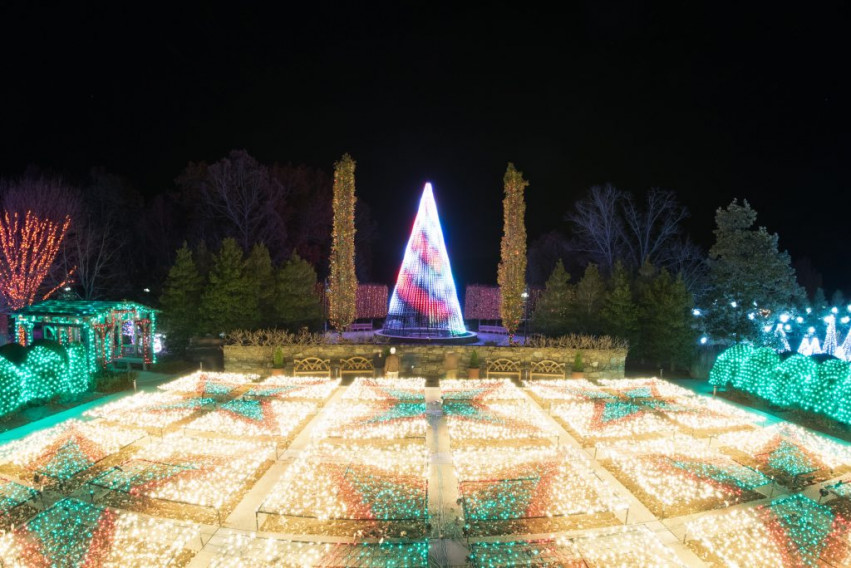 Small Town Christmas in Carolina | Downtown Rutherfordton, 229 N Main St Rutherfordton, NC 28139
The largest cedar Christmas Tree in NC is lit on the courthouse lawn all season long. Stop by and snap a pic of the star topper after an evening of dinner and shopping!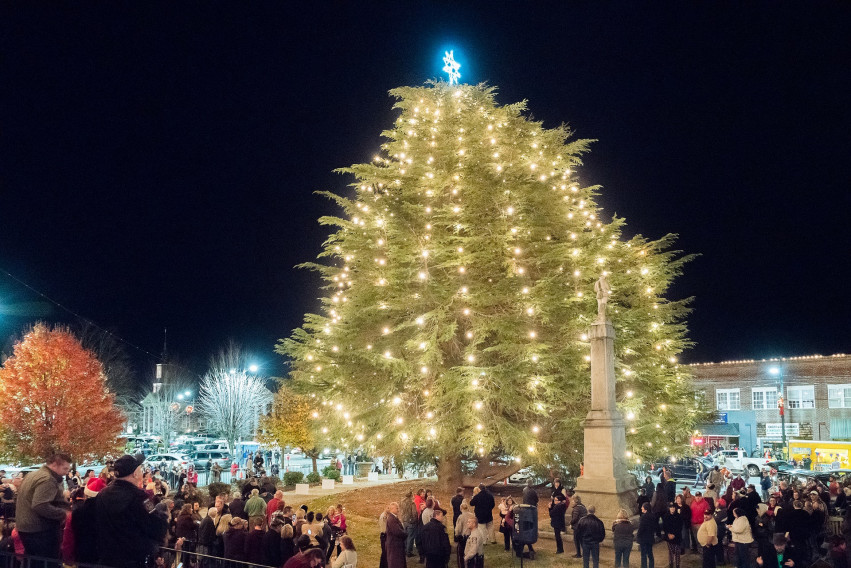 These will give a good start to your celebration of the season. Leave us a comment: What's your favorite place to pass by in the holiday season? And do you prefer white or colored lights on your tree?